The new WorldWorks website and storefront has gone GOLD!
A BIG fat thankyou goes out to Robby, Aubrey, Peter and the rest of the crew for offering some amazing support and service along the way. Robby, the code master helped make all my crazy ideas come to life with a level of patience rivaling that of Yoda himself! Aubrey helped get a boat load of kitbash files reorganized and Peter kept my designs in check. Everyone else played defense and helped weed out as many problems as possible before launch.
Before we get into all the exciting changes on our new website dont forget to check out our two latest blockbuster releases:
ShadowCore Prime (Bio-organic Spaceship Insanity!):
http://worldworksgames.com/store/index.php?main_page=product_info&cPath=140&products_id=140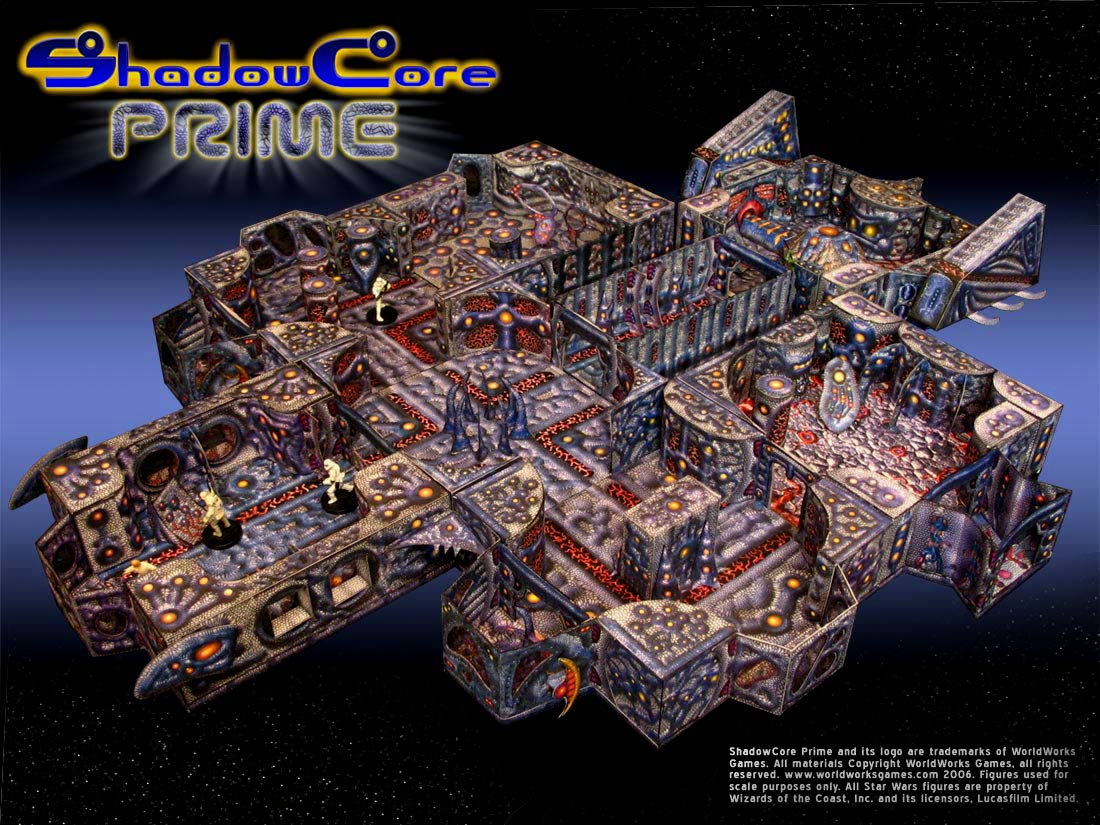 Missing Persons (The next amazing installment in our Dark Spiral Series):
http://worldworksgames.com/store/index.php?main_page=product_info&cPath=10&products_id=139
Give the new site a tour and youll see that we stripped everything down and made it a much more pleasant and focused experience. Heres some highlights:
New topbar navigation with incredible single click catalog! Everything is organized in one spot 🙂
Rotating front page content. Click refresh or visit daily for new content. Spotlights and product highlights change on each and every visit!
Simplified Work in Progress meter. Only the top 4 release candidates shown at one time. Sure we have more projects than that on the go but we wont bore you with that until they are closer to launch.
User Build Spotlight back on the main page! Highlighting the WorldWorks communities brightest building superstars!
Aubrey Ericksons very own Kitbash Homepage. Everything broken down into one easy to swallow format with release commentary and newest product links. Youll never be in the dark again on the Kitbash front! http://worldworksgames.com/store/index.php?main_page=kitbash
Product & Bash pages redefined. Everything has had a serious makeover to get you the information you want and need to make a more informed buying decision.
Recommended & Strongly Recommended product listings on every page. These little side-bars offer helpful suggestions on which products we feel work best together.
And coming up in the near future well have fully integrated 2Checkout support. We had some unfortunate issues with 2Checkout code that we are still working hard to resolve.
I hope you enjoy the new WorldWorks site as much as we enjoyed creating it! Weve got some amazing projects in the works and we needed this new treatment in place to make it all happen. The rest of 06 promises to be a truly exciting period for WWG. Cant wait for 2007 😉
As always we thank you for your support and enthusiasm!
WWG CREW
P.S. *Refresh*-*Refresh*-*Refresh*…Dont forget to refresh and clean your browser cache or you might not see all the changes weve made;)